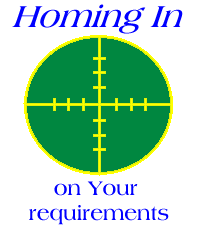 Electrogastrogram (EGG)
The Electrogastrogram or EGG is a low amplitude signal associated with the activity of the stomach muscles and the muscles in the digestive tract. These muscles move the food along so it can be digested, then expelled by the body. The EGG signal is usually a complex sinusoid with a very slow primary frequency -- typically 3 cycles per minute. During nausea, this frequency shifts substantially higher. Respiration can be a competing signal with similar frequency characteristics that can show up in the EGG signal. Skin surface electrodes placed over the stomach are generally used to sense the EGG.
The use of our Fetrodes with good quality Ag-AgCl electrodes are required in order to supply good EGG data. In addition, the signal conditioning needs to be configured to handle the very low frequency signals involved. The EGG itself is usually best analyzed using FFT based spectral analysis in order to resolve the various frequency components present in the EGG.
The 3991 and 3992 Biolog platforms are excellent choices for ambulatory recording of the EGG signal. These recorders allows other signals to be recorded along with the EGG should this be desired. And FFT based Spectral Analysis can also be added to the Biolog support software (the DPS) to allow frequency analysis of your recorded EGG data.
Our 2283FTi Fetrode amplifier can be used to supply the amplified EGG to your existing data collection system. Also, the SC2000 Simple Scope PC based data collection system can be configured to record the EGG signal.
The EGG can be included as a measure in our Multi-Subject Data Collection System installations.
If you still have questions, or if you don't see what you need, drop us a line, and we will see how we can help you!