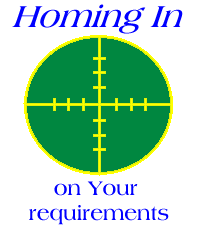 Welcome to Physiometry Central!!!
If you are new to physiometry, or if you are otherwise not sure where you should even start, then please read the Physiometry 101 articles below! These short notes supply a good overview of the tasks involved in collecting physiometry data from a subject.
Physiometry 101 Articles:
Maybe you have come to our web site because you want to be able to test for some aspect of some subject, but you are just not sure exactly how to go about it. Maybe you want to learn more about physiometry, or maybe you have a hunch and want to decide how to pursue either proof or disproof.
We are in the process of 'building out' this particular page with links to brief articles that first overview a particular physiometry area, then describe how to use UFI equipment to accomplish related physiometry tasks. Maybe you will find out exactly what you need to perform your research. If not, then maybe some of the suggestions included here can at least help guide your physiometry thinking in a helpful direction.
And if you will be using electrodes on human subjects for your research, you might find this short primer helpful.
By the way, don't hesitate to contact us with your specific requirements, and we will see what we can do to help you!